Everton manager Sean Dyche has highlighted how impressed he has been with the fans since taking over at Goodison Park, stating that they have been 'absolutely amazing'.
Goodison Park is famed for its hostile atmosphere, and the influence of the crowd on the players was evident last season, as the noise levels in and around the stadium towards the end of the campaign assisted in keeping the club in the Premier League.
Indeed, coach greetings prior to kick-off became a regular match day ritual for Evertonians, as blue smoke filled the air around Goodison and noise levels inside the ground swelled to a cacophonous crescendo.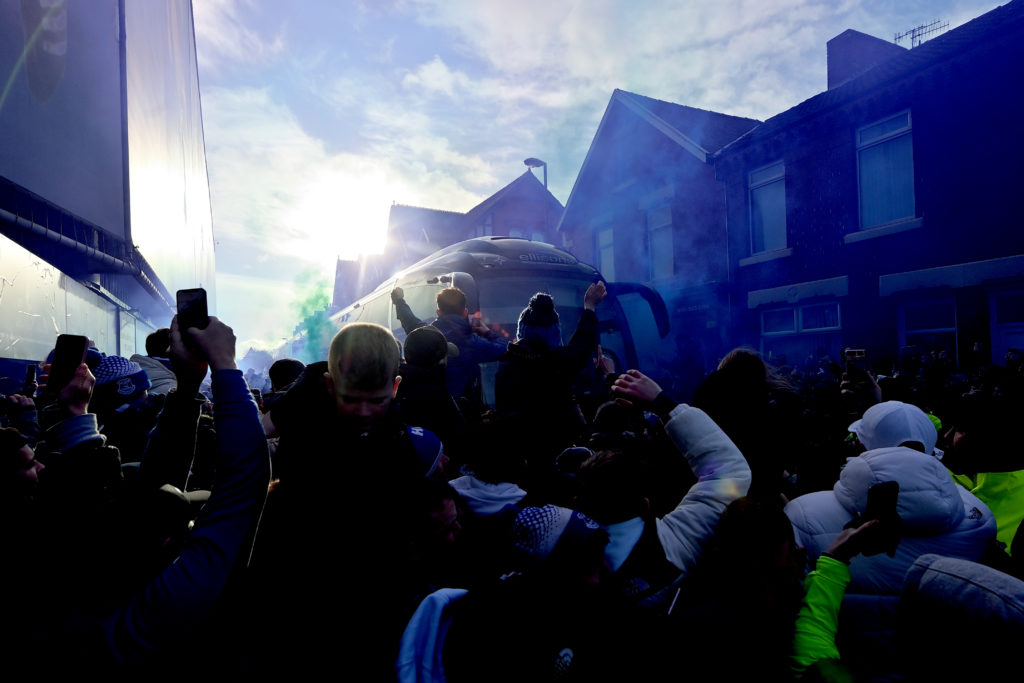 With Premier League status once again hanging in the balance for the Blues, fans may well have to drag their team over the finish line once more, though Dyche insists that the players must give the fans something in return.
As reported via Liverpool World following Saturday's 3-1 defeat to Fulham, the Everton boss said: "One thing we're sure of is that I won't be questioning the fans because since I've been here they've been absolutely amazing.
Everyone knows that and as soon as we scored they got right behind the team but it's a dual thing, I said when I came here: 'We've got to give them something and they give us something back or vice versa, they sometimes give you something as a team, the energy'."
MORE EVERTON STORIES
Everton support fails to see return from lacklustre team, Dyche must change this
Indeed, both the atmosphere and the team performance were flat at Goodison Park on Saturday, as the crowd had little to respond to other than an insipid display.
Evertonians will always vocally back their team, but the crowd needs and deserves something in response from those on the pitch.
There are three home fixtures remaining this campaign, with four on the road in what will be a make or break period for the Toffees.
The Goodison gang's amazing atmosphere will likely be key in ensuring Everton maintain top-flight status.
Related Topics