The Everton training ground is Finch Farm and is located in Halewood, Liverpool, England. It has been the club's training facility since 2007.
The complex includes multiple grass pitches, an indoor training facility with a full-size artificial pitch, medical facilities, and a cafeteria.
This is where the boss, Sean Dyche, trains the first-team squad hard for Premier League fixtures.
Everton training ground name
Everton Football Club's training ground is called Finch Farm because it is situated on the site of a former plant nursery called Finch Nurseries.
The nursery, which specialized in growing plants and trees operated for many years before closing down in 2002.
When Everton was looking for a new location for its training ground in the early 2000s, the club identified the site of the former Finch Nurseries as an ideal location due to its size and proximity to the city centre.
Everton acquired the land and invested heavily in developing the site into a state-of-the-art training facility. This eventually opened in 2007.
Finch Farm is used by Everton's first team, their academy and their women's teams. It is one of the best training grounds in English football.
How many pitches are there at Finch Farm?
There are several pitches at Finch Farm, Everton Football Club's training ground. There are five full-size grass pitches, as well as several smaller pitches and training areas.
In addition to the grass pitches, Finch Farm also has a state-of-the-art indoor training facility. This includes a full-size artificial pitch which allows the team to train in all weather conditions and helps to reduce the risk of injuries.
Everton trained at 'Bellefield' prior to Finch Farm
Before moving to Finch Farm in 2007, Everton Football Club trained at several different locations in and around Liverpool.
One of the most notable locations was Bellefield. This was Everton's training ground for over 40 years from the 1960s until the early 2000s. Bellefield was located in the West Derby area of Liverpool and featured several training pitches as well as a gymnasium, swimming pool, and other facilities.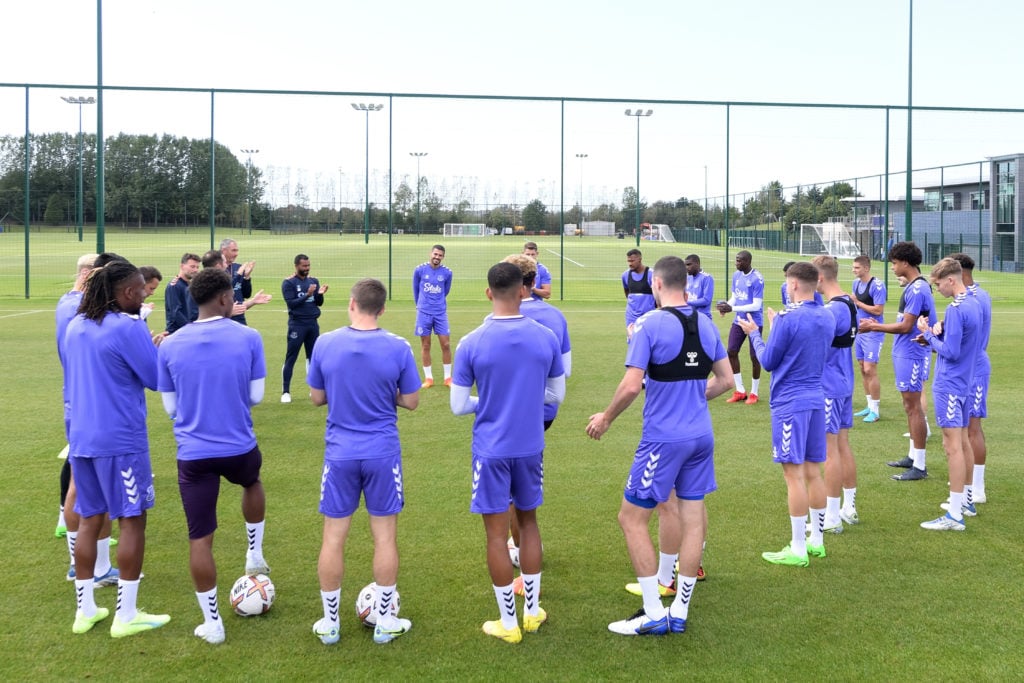 By the turn of the century, Bellefield was starting to show its age and was considered to be inadequate for a club of Everton's stature. As a result, the Toffees began searching for a new location to train.
During this time, Everton trained at a variety of temporary locations. These include Netherton Goals, Huyton's King George V Playing Fields, and Liverpool Hope University's IM Marsh Campus.
Eventually, the club settled on Finch Farm
Plans to develop Everton training ground
At this moment in time, there are no plans to develop the Everton training ground Finch Farm.
They are, however, in the process of moving stadium. The club is set to swap Goodison Park for the 'Everton Stadium' in 2024.
After this, we'll see whether Finch Farm undergoes any renovations.