Here is all the Everton club information.
| | |
| --- | --- |
| Club Name: | Everton |
| Founding Year: | 1878 |
| Home Stadium: | Goodison Park |
| Training Ground: | Finch Farm |
| Current League: | Premier League |
| Current Manager: | Sean Dyche |
| Rival Clubs: | Liverpool |
Everton are one of the biggest clubs in the entirety of the UK, and henceforth the Premier League.
They possess passionate fans, have had the privilege of watching some of the world's greatest players and have a rich history deeply ingrained in the football club.
Everton club name
Everton Football Club was named after Everton Village, the area in Liverpool where the club was founded.
The village was named after Everton Hall, a nearby mansion owned by George Petrie. They adopted the name 'Everton' because many of its early members were residents of the village.
Founded as: Everton (1895-1898)
Nickname: The Toffees
Everton founding year
The club was founded in 1878.
Everton home stadium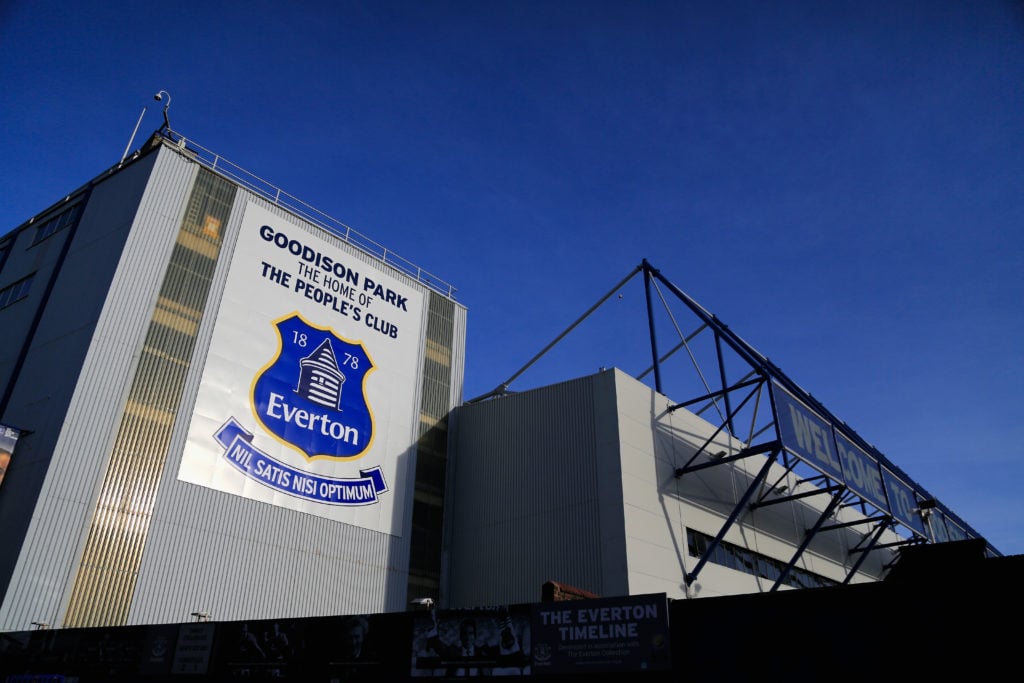 Everton's current stadium is Goodison Park. The club have played at Goodison Park since 1892, which has been their home ground for over 130 years.
However, a new highly modern stadium is currently under construction. This will be called 'Everton Stadium' and will open for the 2024/25 season.
First stadium: Stanley Park (1878-1882)
Previous stadium: Anfield (1884-1891)
Current stadium: Goodison Park (1892-present)
London Stadium's Capacity: 39,572
Everton training ground
The Toffees currently train at their state-of-the-art training ground, Finch Farm.
The impressive facility was opened in 2007 and has since become one of the most advanced training centres in English football. It features top-class amenities.
Finch Farm is also home to Everton's youth academy, where young players are developed and trained for the first team.
Previous training ground: Bellefield (1966 – 2007)
Location: Halewood, Merseyside, England
Everton current league
Everton have been in the Premier League since its inception in 1992. They are one of only six clubs to have played in every season of the Premier League since its formation.
Current league: Premier League (1992-present)
Everton current manager
Sean Dyche is the current manager of Everton. He took over following the sacking of Frank Lampard in 2023.
Current manager: Sean Dyche (2023-present)
Everton contact details
Main Switchboard: 0151 556 1878
Ticket Office: 0151 556 1878
Credit Card Bookings: 0151 556 1878
Website: www.evertonfc.com
Club Enquiries: [email protected]
Everton tickets
Email: servicedesk@evertonfc.com
Address: Goodison Rd, Liverpool L4 4EL
Telephone: 0333 030 1966 (10 am – 4 pm Telephones, Ticket Office windows)
Online: Click here