Garth Crooks has said that Beto 'should never have bothered' against Arsenal.
Writing for BBC Sport, the pundit claimed that the Everton striker had no chance as he took on William Saliba at the weekend.
Beto was handed his second start since moving to Merseyside from Udinese for £25.75 million this summer.
The forward had already netted his first goal for the club against Doncaster Rovers in the Carabao Cup and went onto put on a promising performance against Sheffield United days later.
However, Beto didn't really get a sniff of goal at the weekend and was completely dominated by Saliba. The 25-year-old failed to have a single shot, with Crooks claiming it was like 'taking candy from a baby' for the French defender.
Beto struggled against Arsenal, but didn't really get any help from Everton
Writing for BBC Sport's Team of the Week, Crooks added Saliba into his team and wrote: "There was a moment during the first half at Goodison Park on Sunday when Beto tried to run William Saliba down his left-hand side in order to get a strike in on goal. Well, the Everton striker should never have bothered.
MORE EVERTON STORIES
"Saliba ran Beto and the ball out of play with such ease that it was like taking candy from a baby. It's been a long time since I've seen an Arsenal centre-back look so comfortable under pressure. Saliba is also clever enough to know when to pull out of tackles he can't possible win cleanly in the penalty area.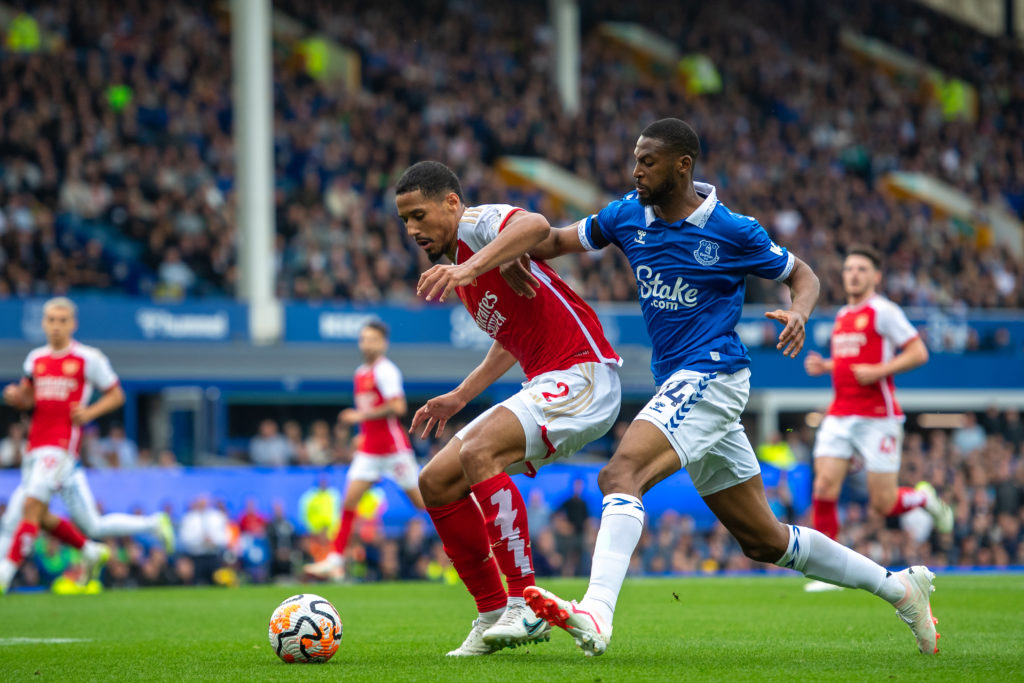 "There was only going to be one winner here and it was Arsenal. As for Everton, it's going to be another tough season – but fortunately for them, there are three teams I can think of who are worse."
Beto definitely struggled against Arsenal at the weekend but that isn't all his fault. Saliba has become one of the Premier League's best defenders over the past couple of years and it also doesn't help when the Toffees striker isn't given any service.
Beto only had 19 touches of the ball before he was replaced by Dominic Calvert-Lewin on the hour mark.
The former Udinese attacker clearly has a lot of promise and will no doubt grow into the English top flight. His struggles against the Gunners aren't anything to go by.
Related Topics