When Matty Foulds left Everton in the summer it was for a new adventure in a foreign land. The Yorkshire lad rocked up at Como alongside several other Brits with the aid of Dennis Wise, an advisor with the Italian third-tier side.
However, whilst Foulds was a part of the first-team squad battling for promotion from Serie C, he now admits the move simply was not for him. Moving with his little boy and girlfriend to a Covid-struck Italy proved unsuitable for a young family. Whilst Foulds enjoyed the experience and only has positive things to say about the club, Como simply was not for him.
After returning to the UK for Christmas, Foulds decided there was no place like home, which made his next club an even more apropos destination.
Foulds joined Bradford City earlier this month, his hometown club who released him as an under-16. Since then, Foulds has added a stretch with Everton to his CV, which will have undoubtedly helped his cause when looking for the Bantams to grant him passage back into the Football League. 
Now, five and a half years after his last senior appearance in English football as a promising teenager at Bury, Foulds is looking forward to getting the men's football he has been craving with the Bantams.
"I wanted first-team experience," Foulds exclusively told Everton.News. "The under-23s is still a good level but I needed the extra experience of playing men's football.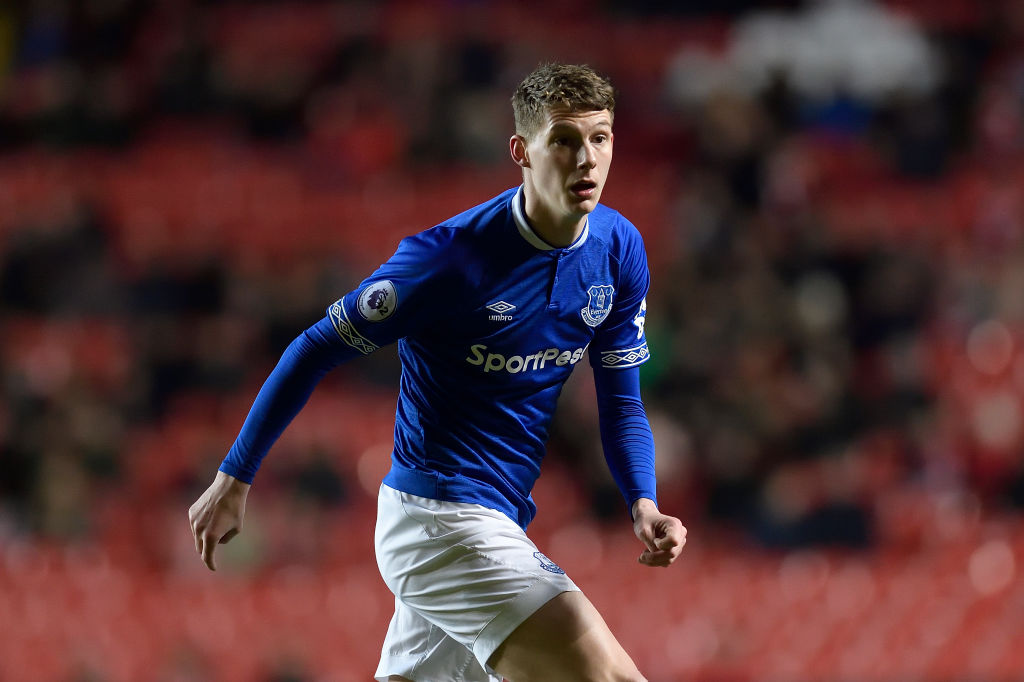 MORE EVERTON STORIES
"You still need that mens football to help you in your future career. Players that are going to elbow you and put a dirty tackle in. The ugly side of the game."
First-team football was, in fact, always the plan for Foulds when Everton snapped him up from Bury for a reported (ECHO) £225,000 in January 2016. Comparisons to John Stones were being made and Roberto Martinez had a two year-plan to incorporate the cultured defender into Everton's first-team.
Unfortunately, as is often the case with football, things simply transpired against the left-footed gem.
"That was the disappointing thing for me when he (Martinez) got sacked," Foulds admits. "He had a two-year plan for me to be in the first-team. But that is how football works. I was disappointed when he got sacked. In football you can't hold it against anything.
"I had 3 months when I was out injured. I was doing well as well. I had a good run of games then I got injured which kills me a little bit but like I said, that's football. It's just how you react."
As for those Stones comparisons, that was not simply media hyperbole. A ball-playing defender from Yorkshire signed from the Football League? The comparisons made perfect sense but the two Yorkshire lads are currently on different paths.
"There was quite a lot of people saying that I reminded them of John Stones. Obviously, he has moved on. I watched him play and the move to (Manchester) City just proved how good he is."
Like Stones, or fellow Yorkshiremen Mason Holgate and Dominic Calvert-Lewin, getting the chance to come and play for Everton was clearly a huge moment for Foulds.
The School of Science has developed its reputation with just cause. For Foulds, the chance to work under a fellow left-footed defender in under-23 boss David Unsworth was another massive bonus.
"It was unreal," Foulds says about getting the chance to join Everton. "At 17 you never think about playing for a Premiership club especially when I was at Bury. Getting told that Everton are interested in buying you, there was no other choice than going to Everton.
"It was unbelievable. The group of players we had and what we won. We won the (PL2) league twice and the (PL2) cup. I have got no regrets about what I did there. Especially with Unsworth in charge. You learn a lot about your side of the game and different parts of the game and obviously, you develop as a player as well."
First-team football simply never came calling for Foulds at Everton. No loan deals were ever on the table and despite heading out on pre-season with Marco Silva one summer Foulds spent much of his time with the under-23s. His exit this summer meant he was gone before getting the chance to train against James Rodriguez, a player he labels as 'class' and 'unbelievable'.
But perhaps Foulds, who turns 23 next week, will be back at the highest level one day, whether it is by climbing the ladder at Valley Parade or elsewhere. The lad does have previous, coming back from the disappointment of being released at 16 to earn himself a Premier League move. There is no doubt that having Everton on his CV will help him along the way.
"I want to play at the highest level possible. If it happens with Bradford then it happens with Bradford. That's even better."
Everton fans will no doubt be wishing him all the best in ascending the football ladder once again.