It's fair to say James Rodriguez is not on the same blistering form he showed in the opening weeks of the season.
He hasn't scored a Premier League goal since the opening weekend of October, and Everton's form as a whole has tailed off too.
Everton News spoke exclusively to former Toffees goalkeeper Nigel Martyn and asked him how Rodriguez can get back to his best.
He suggested that not playing every single game might help the Colombian.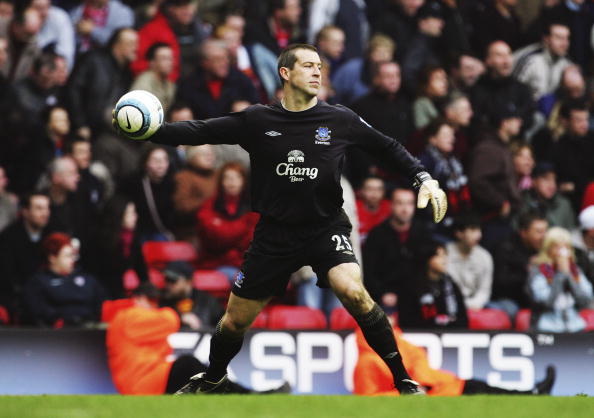 "Things were great at the start of the season, confidence was high and while things are like that, he's perfect to play," said Martyn.
"When you go on the back of a couple of losses, confidence drops and teams have a look at you and try and find a way of hurting you.
MORE EVERTON STORIES
Teams have looked at Everton's strengths and weaknesses and thought 'we can run off him a bit and still have the legs to get to him again if we lose the ball'.
"Maybe just for the odd game, take him out and give him a breather. Then bring him back and he'd really want to prove he shouldn't have been dropped.
"That's possibly what should happen in certain games," he continued.
"Probably more away from home, when the onus is less on you to go forward, that's the type of game to bring him out and put somebody more solid in there."
It would be a big call to drop Rodriguez out of the side for any game he's fit for. He missed the game at Newcastle and Everton were so flat.
But with a frantic festive season coming up and given the fact it's his first campaign in English football, perhaps Rodriguez will need a breather from time to time.
However he chooses to go about it, Carlo Ancelotti will be hoping his playmaker is back to his early-season form as soon as possible.
Nigel Martyn speaking to Everton News: Archive
Related Topics