Everton are interested in Juventus midfielder Sami Khedira according to reports in Italy.
Calcio Mercato report Khedira wants to leave Juventus and claims Everton have taken important steps towards doing a deal to land the German in January.
In an exclusive interview with Everton News, we asked former Toffees goalkeeper Nigel Martyn for his thoughts on Khedira.
He said he would trust Ancelotti's judgement, although he did underline some potential concerns over his ability to cope with the demands of the Premier League.
"He's been a great player," said Martyn. "Vast knowledge and great experience. Physically, I haven't watched enough of him to know how good his legs are these days.
"I'm sure he's still doing pretty well. That would be for the now and not for the future isn't it? A season, perhaps 18 months at the most.
MORE EVERTON STORIES
"Experience-wise he brings a lot. Physically not as much and having never played in the Premier League before, it's hard work.
"Physically, there's a big demand on you to cover a lot of ground in the Premier League. The manager knows him and the manager knows of his condition more."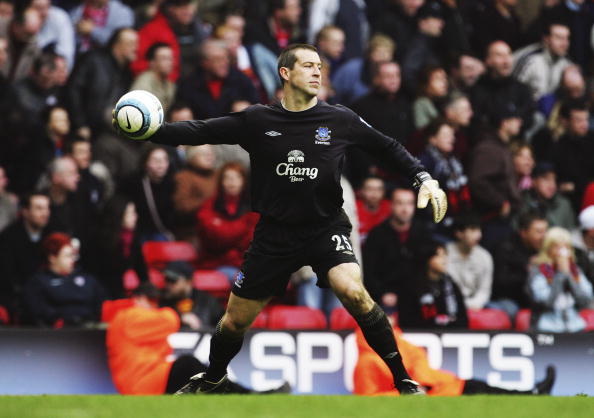 "You would have to trust his decision making because he knows a player," Martyn continued.
"You don't get to manage at the clubs he's been at and have the success he's had without knowing a player and knowing what they can give you.
"Perhaps he just feels he needs that for a short period of time, while somebody else is getting ready for it."
Ancelotti and Khedira worked together at Real Madrid and the Italian said last week he would like to work with the midfielder again one day.
Time will tell whether that's at Everton. If it is, the hope would be for another James Rodriguez situation, where Ancelotti revitalises one of his former players, who had lost his way somewhat.
Nigel Martyn speaking to Everton News: Archive
Related Topics