Everton went into the trip to Fulham on Sunday on the back of three consecutive Premier League defeats.
That gave Carlo Ancelotti plenty to ponder during the international break and his response was a change to a three-man backline.
The switch was a shock to many and former Toffees goalkeeper Nigel Martyn told Everton News he felt it was a surprise to Fulham too.
He praised the Italian for the formation change, which helped Everton earn a 3-2 win to end that winless run.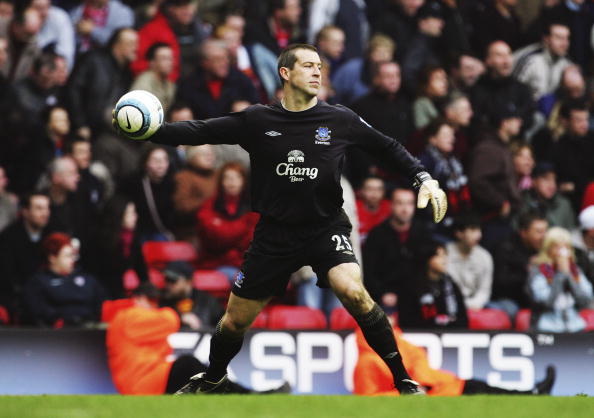 "It was clever," said Martyn. "Because on the back of the results Everton have been having, a change of system is not what the opposition is expecting, especially given the international break.
"Scott Parker will have turned up thinking Everton are going to play the same way, set his team up ready for that. So, it was a clever one.
MORE EVERTON STORIES
"I wouldn't call it a masterstroke just yet but it was a clever bit of management. Godfrey looks more comfortable at centre back than right back, and he can tuck in a bit further.
"Going forward, Everton looked fantastic, but looked vulnerable at times in the centre of defence. With a new system, it's going to take time to get used to where you need to be, it's a case of working on that on the training pitch about different scenarios in the game."
"They haven't worked on it enough, is what I will say. It needs working on. It is a five, but if Iwobi's pushed on you can pivot back around to a four; Digne comes back into left back.
"It gives you flexibility, it isn't a rigid three. The important thing is once your wing backs go forward, Allan has to sit and he had a decent game. They won't have played as a five before and they'll have had maybe two training sessions on it. This week they'll be working on it again."
"I'm hopeful and encouraged about work being done on the training pitch, and defensively we'll get better."
It remains to be seen whether the five-man backline is a longer term option for Ancelotti, or just something he went with to stun Fulham and get a result after a poor run.
Given Everton can't have had much time to fine-tune it given the international break, the first half performance in the new system was impressive – and it helped earn a vital result.
Nigel Martyn speaking to Everton News: Archive
Related Topics