Carlo Ancelotti is struggling to find a way to replace the injured Lucas Digne at the moment.
He's shuffled his pack and gone to a back five to try and account for the loss of the Frenchman – and right-footed centre back Ben Godfrey ended up playing there at Burnley.
Everton News exclusively interviewed Nigel Martyn and asked him how Ancelotti can replace the defender.
He feels that the Toffees boss has two real choices; put his faith in youth or look at making a signing in next month's transfer window.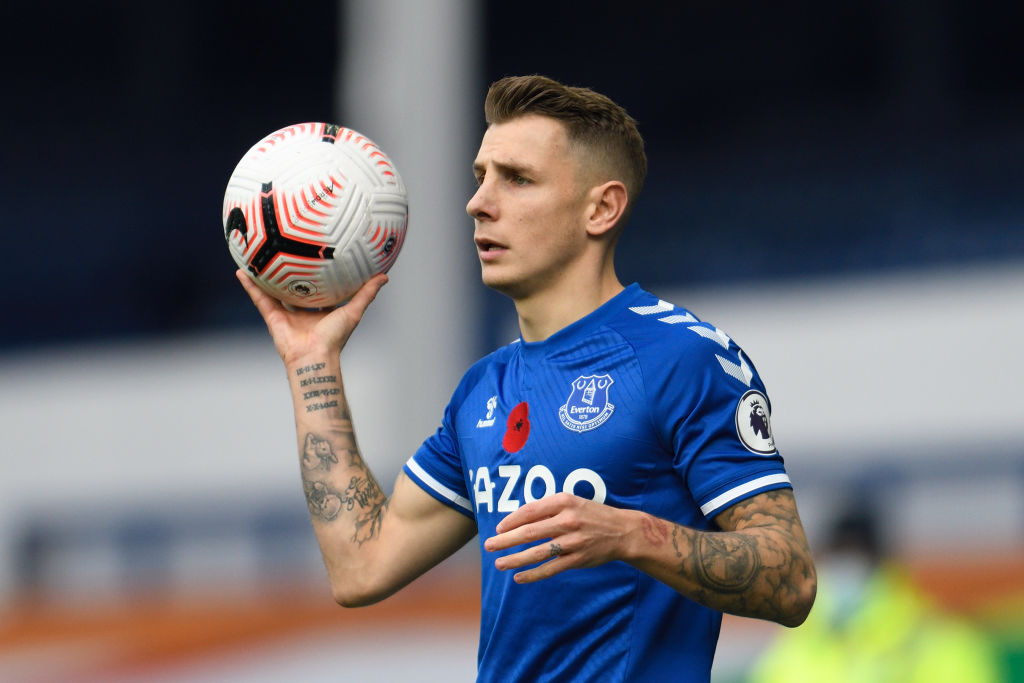 "It's difficult," said Martyn. "There isn't really a natural person to go in there. There's (Niels) Nkounkou, he's good going forward, he's got a good engine – he's played in some of the cup games.
"There's still a bit of a question mark over him defensively. (Ancelotti)'s got two choices.
MORE EVERTON STORIES
"Eventually he has to go with (Nkounkou), and the fact that he's not in already indicates he probably doesn't think he's ready for the Premier League.
"Or can you afford to go and buy somebody? It's another addition to the squad but at the moment there isn't anybody there."
"It might be that come January they might have to think about that. Defensively, they're missing both full backs.
"Coleman, when fit as well, they've got good attacking full backs who know their responsibilities when defending.
"It's not ideal having both out. (Iwobi)'s done well but he's a forward thinking player and in a five at the back you can get away with that.
"I don't see him as a full back in a four. He wants to show what he can do with the ball. If you're playing at right back, that's not the place to do it."
The experienced Leighton Baines retired at the end of last season and Everton are perhaps counting the cost of not recruiting a seasoned replacement now.
Nkounkou clearly has potential but given Ancelotti isn't throwing him in – preferring to change his formation instead – indicates Martyn is right to say the Italian feels he's not ready yet
Nigel Martyn speaking to Everton News: Archive
Related Topics