A Premier League agent has shared his concerns that Sean Dyche will face the chopping block very soon.
Speaking to The Athletic, the agent claimed that the Everton boss is one of a few managers that are under the most pressure in the top flight.
Dyche joined Everton in January 2023 – almost a year after he was sacked by Burnley. The 52-year-old was tasked with keeping the Toffees up and managed to complete his challenge on the final day of the season, with Abdoulaye Doucoure's goal retaining their Premier League status.
However, Everton have arguably looked worse in their opening four games of the new campaign. The Toffees have lost three and drawn one so far, including getting hammered 4-0 by Aston Villa last month.
The Toffees sit 18th in the table with one point after conceding eight goals and scoring twice – with both coming in the 2-2 draw against Sheffield United last time out.
While Everton are welcoming back a number of injured players this month, Dyche's future is still looking a little uncertain.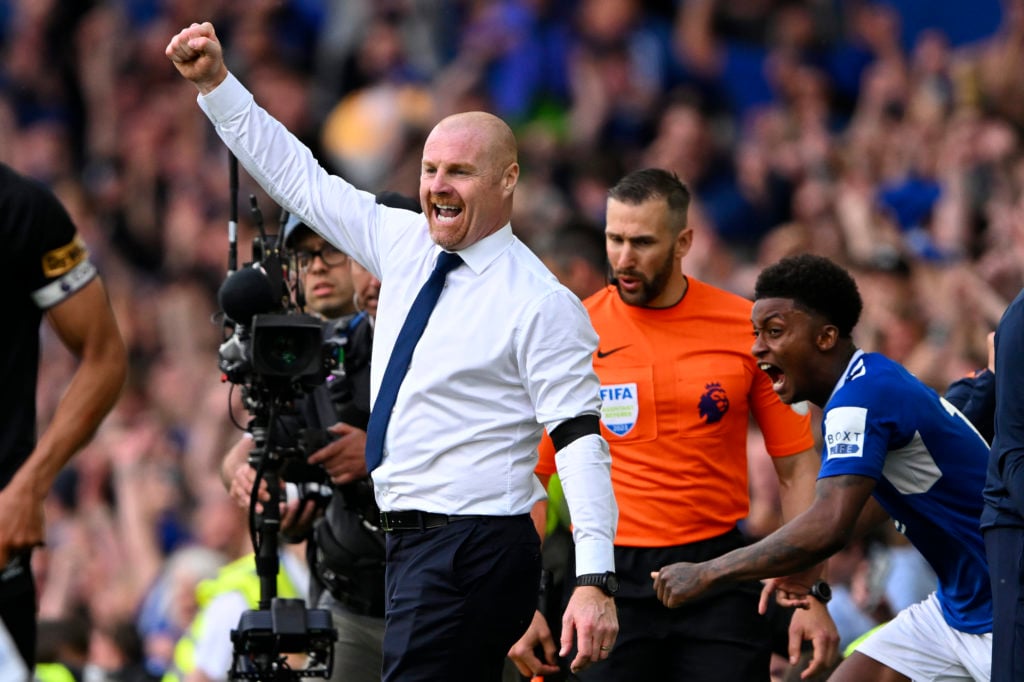 MORE EVERTON STORIES
The Athletic have spoken to a number of agents in the Premier League and have questioned them as to which managers they believe are in trouble this year and Dyche topped the board with eight votes.
One agent said: "Huge pressure for Everton at this stage.
"Worst team in the league. Expectations are much higher at Everton than, say, Bournemouth, who have gone with a different 'project.'"
Another agent added: 'Probably Ten Hag. But you just worry for the manager of Everton and the manager of Chelsea and these teams that have such high expectations or squads that are incomplete or dysfunctional."
However, a third agent chose to defend Dyche and claimed it wasn't his fault that Everton are already facing a third consecutive relegation battle. He said: "It's not his fault — he did a great job last season to keep them up.
"But they're in for a really hard season again and it's usually the manager who pays the price."
Is Sean Dyche to blame at Everton?
With only one point from a possible 12, it is no surprise that Sean Dyche is already under mounting pressure. However, many fans will agree with the last agent that it simply isn't his fault.
Everton have a very weak squad as it is, but he has had to put together a makeshift XI over the last month or so as a number of key players have been sidelined.
The Toffees have only just welcomed Beto to the club, while the likes of James Garner and Alex Iwobi had been expected to play out wide.
There chances should look a lot better when everyone is fit, but Dyche shouldn't take all the blame for their struggles.
Related Topics