Everton manager Sean Dyche has shared what he said to 16-year-old starlet Ishe Samuels-Smith after the youngster's first Premier League match day experience.
Samuels-Smith was included in Dyche's match day squad ahead of the visit of Fulham to Goodison Park last week, though the young left-back will have to wait for his Everton debut.
No doubt the young defender was eager to make an impression, though he will have to wait until another day for that opportunity.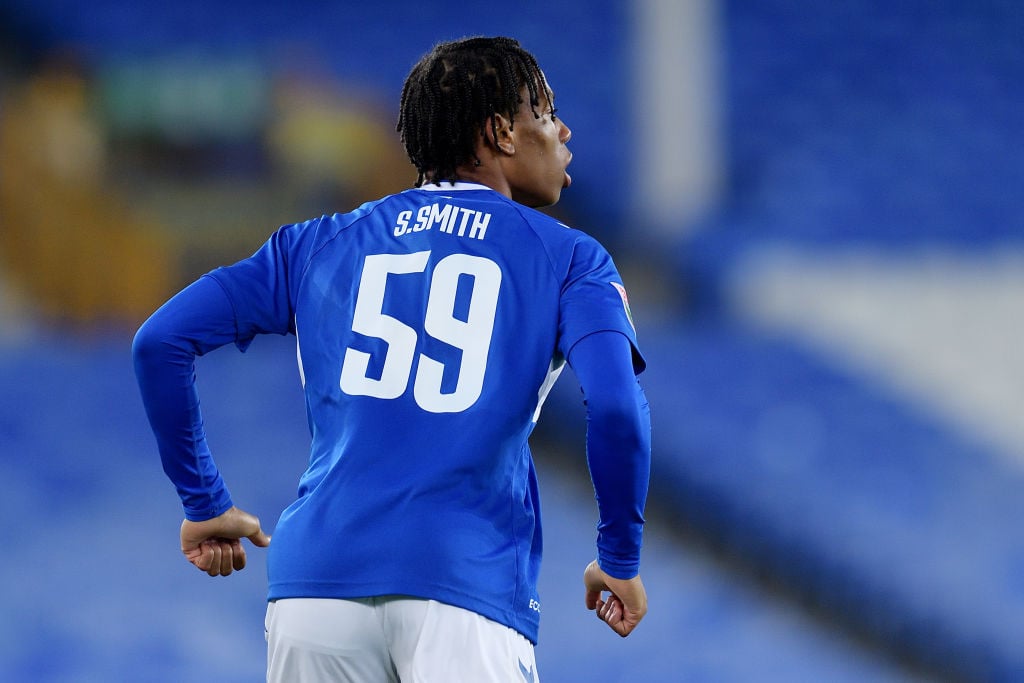 However, Sean Dyche insists that Samuels-Smith can learn what it takes to be a Premier League footballer from his experience on the bench during Everton's 3-1 home defeat to Fulham.
As reported in the Liverpool Echo, Dyche said: "That's part of being a Premier League player. You have to deal with stress and pressure all of the time.
Ishe, a young kid, is on the bench today and I said: 'Brilliant day for you son because you'll learn what it really is'. The good stuff always looks after itself.
MORE EVERTON STORIES
You've got a 16-year-old kid there looking at the game thinking: 'Right what's this all about'. That's the reality and your growth really comes in these times because a good day virtually looks after itself."
Dyche could have resolution to left back issues in Samuels-Smith
Everton have struggled for a consistent left-back of late, with both Vitalii Mykolenko and Ben Godfrey struggling for form, but Samuels-Smith could well be the long-term solution.
Indeed, the 16-year-old has learnt from one of the best left-backs of his generation, with U-18's coach Leighton Baines on hand to offer guidance to the prodigious youngster.
Everton's squad may be stretched, but Samuels-Smith's inclusion on Everton's bench for the Fulham game speaks volumes regarding the young man's potential.
Hopefully if there is one positive to take from last week's defeat, it is that Samuels-Smith learns from the experience and continues his development.
Related Topics