Southampton boss Russell Martin has spoken out about the future of Che Adams.
Speaking in the Saints' pre-match press conference today, Martin refused to rule out the potential sale of Adams following Everton's £12 million bid.
It was reported this summer that the Toffees were interested in signing the striker following Southampton's relegation, alongside Bournemouth, Crystal Palace and Fulham.
Adams netted 10 goals in all competitions last season and now looks set to leave St Mary's Stadium after entering the final year of his contract.
Sky Sports have reported this week that Everton have now tabled a £12m offer for the Scot after Bournemouth had their own bid rejected earlier this month.
The Championship outfit are yet to respond to Everton, though Martin has addressed the reports and has admitted he will be 'gutted' if Adams leaves this summer.
MORE EVERTON STORIES
"I don't know anything about a bid. I'll have to wait to hear about that," Martin said. "It will all depend on how close the bid is to the valuation of us as a club. I'd love to keep him. He's showed the impact he can have in his two games.
"He's a fantastic character, a really good player. His energy has been great. I'd be really gutted to lose him. If he ends up going, it'll be for a sum of money that is appropriate and means we can go and replace him."
When asked about Adams' contract, the Saints boss said: "There've been discussions with Che about what the future holds.
"I think everyone's decided to keep their options open. If he's still here in two weeks it'll be a discussion to have."
Everton could be set to win the race for Che Adams
While Che Adams has a number of clubs interested in signing him, only Everton and Bournemouth have made a bid for him this summer. The Cherries are also yet to make a counter offer, which raises the question as to whether they still want to buy him.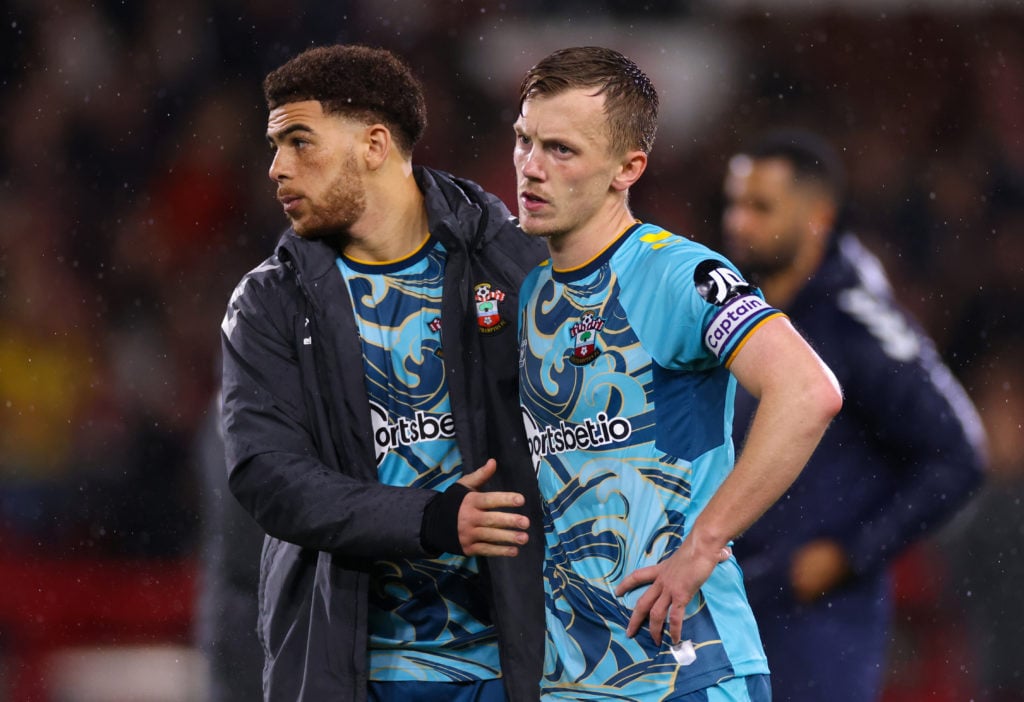 It is unclear whether Everton's £12m bid will be enough to bring the Scotland international to Goodison Park, though Russell Martin's comments suggest he could well be on his way out of the club following their offer.
Given the Toffees' financial situation, a £12m deal for Adams could definitely be one worth pursuing.
Related Topics