Before losing 2-0 to Chelsea, Everton won their last two games 1-0 against Southampton and West Brom.
Those wins came on the back of that famous victory at Anfield, another win built on defensive stability.
So were those results a sign of a good side grinding out wins or something to be concerned about?
In an exclusive interview with Nigel Martyn, we asked him and he told Everton News that those narrow wins can be the sweetest and showed him Carlo Ancelotti's doing something right at the moment.
"That's how you grind out results in the Premier League," said Martyn. "You use your experience and you keep clean sheets.
"That's really vital. If you can get 15-20 clean sheets in a season, you're going to be up there. That's important. The back players, they've been really good and the goalie's hit some form.
MORE EVERTON STORIES
"You'd like to see more goals – you're always greedy – but the way Ancelotti's set it up with that squad, he's getting the most out of them at the moment.
"Two 1-0 wins, for me they're the ones you enjoy the most. You know you're doing something right. To win 2-0 at Liverpool and then 1-0s vs Southampton and West Brom – that's nine points and that's massive."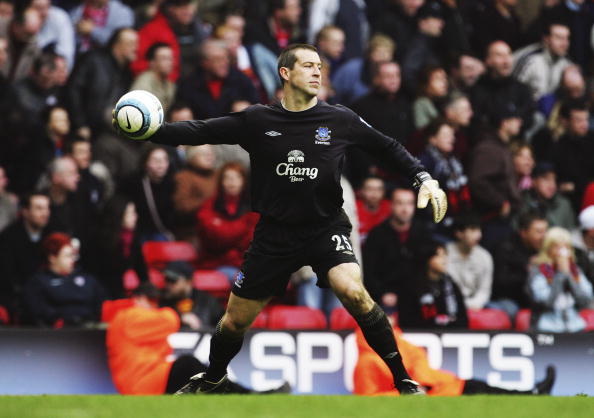 The Everton team Martyn played in were great at grinding out narrow wins because they didn't concede many goals.
That got them to fourth place in the Premier League in 2005 and Everton would certainly take that again this time around.
There is more attacking quality in this Toffees side and combining that flair with the resilience Ancelotti has instilled is a strong formula.
Nigel Martyn speaking to Everton News: Archive
Related Topics