Everton have only a very slim chance of qualifying for next season's Europa League with one game of the season remaining.
To come sixth, they would require a nine-goal swing with West Ham and for Tottenham to lose at Leicester.
There's still the chance they could come seventh, if Everton better Spurs' result away against Manchester City.
In an exclusive interview with Nigel Martyn, he told us he expects City to make changes, so there is a chance there for Everton to round off their season with a win.
"Guardiola's won the league, so literally all he's worried about is avoiding injuries," said Martyn.
"It's almost as a thank you to the squad who haven't played many games to let them play the last few matches.
MORE EVERTON STORIES
"It won't be Man City's first team that Everton play so there is an opportunity there to get points."
We asked Martyn if he would rather Everton miss out on Europe entirely or qualify for the new European Conference League which launches next season.
"It's a very congested time and players need rest. I would almost give that a miss. Players will be away on international duty so they will need a longer rest.
"If you want to get into it and play a younger team in the qualification then fine – but I think it's the competition none of the teams really want to be in.
"There's nothing really to be said for it unless you use it for experience for your Under 23s. You wouldn't want your first team playing in too many of those games – you need them ready for the league and FA Cup."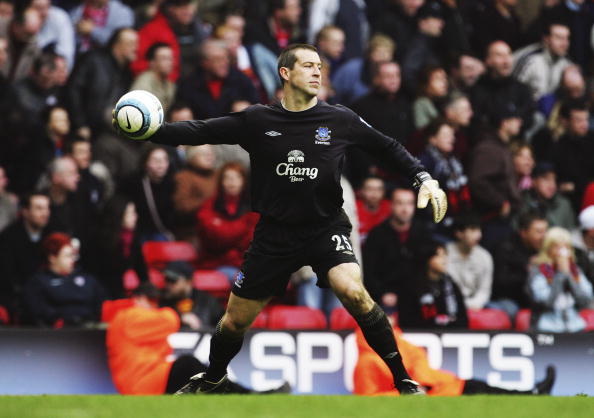 If Everton did finish seventh, their Conference League play-off would be on 19 August, a matter of days after the first Premier League game of the season.
So while it wouldn't condense the period the players get to relax after their summer excursions, it would make the start to next term more intense.
Would it be better to have midweeks off again in 2021/22 or at least have some European football at Goodison Park?
Martyn feels the rest would be more beneficial.
In any case, coming seventh at the end of a campaign which started so well, flirted with Champions League qualification and probably should have brought a Europa League spot would feel like a disappointment.
But that's the best Everton can hope for now, even if they beat a rotated City side on Sunday.
Related Topics