Plenty has been of the relationship between Carlo Ancelotti and James Rodriguez.
But James has also worked alongside another manager who has won the Premier League in his career.
Claudio Ranieri managed Rodriguez during their time together at Monaco and has spoken to Everton's official website about the playmaker's qualities.
Rodriguez was only at Monaco for one season – the 2013/14 campaign – but netted ten goals across all competitions.
"James is really expressing himself on the pitch," said Ranieri. "An intelligent, top player can quickly find solutions. James has incredible technical ability, which you can see straightaway when he is on the ball. 
"He adds an element of unpredictability and can play the pass the defender least expects. He has a great shot and fantastic timing breaking into the box. His free kicks are another dangerous weapon. 
MORE EVERTON STORIES
"He has a strong connection with Carlo and it is going brilliantly for them this season. It's very difficult to rank players (he's worked with)… but I can say that James would definitely be towards the top."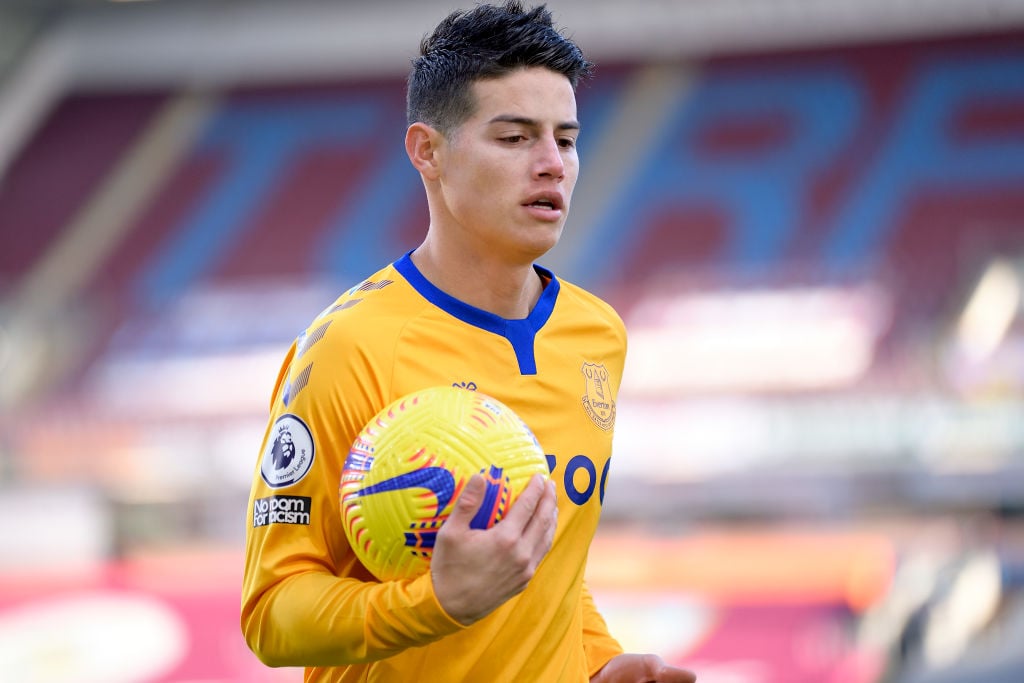 The last time we saw a season as open as this one was in 2015/16, when Ranieri guided Leicester to the most unlikely of title triumphs.
Nobody expects Everton to win the league this time around but they certainly deserve to be in the conversation regarding the Champions League places.
If anybody is best placed to talk about pushing on and grabbing an accolade while richer clubs are squabbling, it's Ranieri.
And he knows that James could inspire Everton to do exactly that as the business end of the season comes into view.
Nigel Martyn speaking to Everton News: Archive
Related Topics