Conor Gallagher was left 'bemused' by Everton's interest during the January transfer window.
That's according to The Athletic, who have claimed that the midfielder had 'zero interest' in joining the Toffees after Chelsea accepted their £45 million bid.
Gallagher failed to replicate his form with Crystal Palace at Stamford Bridge last season and made only 18 starts in the Premier League, leading him to be heavily linked with a move away in January.
The Blues looked very open to selling the 23-year-old as they welcomed Everton's hefty bid, however it was Gallagher himself who turned down a move as he didn't want to join a team fighting relegation.
Despite Graham Potter previously calling Gallagher a 'fantastic' player that could have a 'very successful career' at Chelsea, the youngster didn't appear to be in their first team plans and could continue to struggle to pick up a regular place next season.
Despite being snubbed by Gallagher six months ago, reports claimed that Everton have retained their interest in the England international this summer.
MORE EVERTON STORIES
However, their financial issues will more than likely force them out of the race after West Ham saw a £40m bid rejected for the Chelsea academy graduate this week.
Sky Sports have reported that Chelsea are open to extending Gallagher's contract with the club, while any move away from the London outfit would have to be driven by the player himself.
The Irons are thought to be weighing up whether to make a second offer, though they will have to fork out a lot of cash to lure him to the London Stadium.
Conor Gallagher is not worth the £45m that Everton were willing to pay
Conor Gallagher is an exceptional talent and proved himself during his time at Crystal Palace, while he hasn't quite had the chance to stand out among a number of huge names at Stamford Bridge.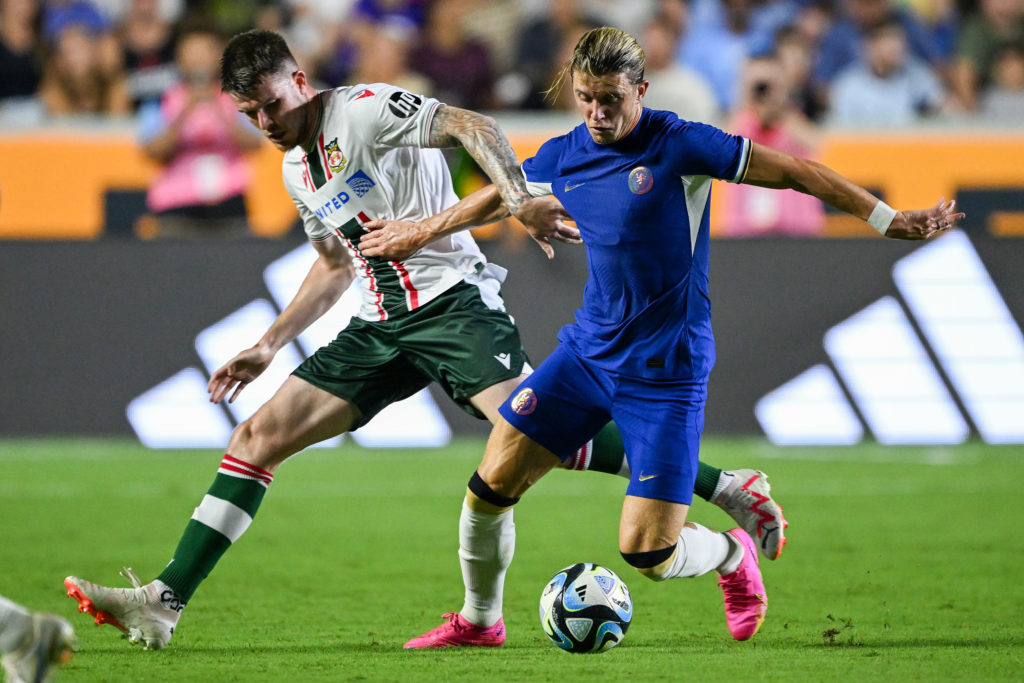 While the midfielder would have been a very good signing for Everton, he is not worth the £45 million they had offered back in January and he is not worth the significant amount West Ham could cough up this time round.
Gallagher's desire to avoid a relegation scrap also would have made a deal very risky as it suggests his lack of commitment to ensuring Everton's top flight status.
Related Topics