Alan Shearer has claimed that a takeover 'can't come quick enough' for Everton.
Speaking on The Rest is Football podcast, the pundit admitted that the club are desperately in need of help and could struggle if it isn't completed soon.
777 Partners have been linked with Everton for a while now, but it was confirmed yesterday that the Miami-based investors are now close to agreeing a deal.
The private investment company have been in discussions with Farhad Moshiri following the news that MSP Sports Capital had ended its exclusivity agreement and it now looks like they are closing in on a full takeover of the club.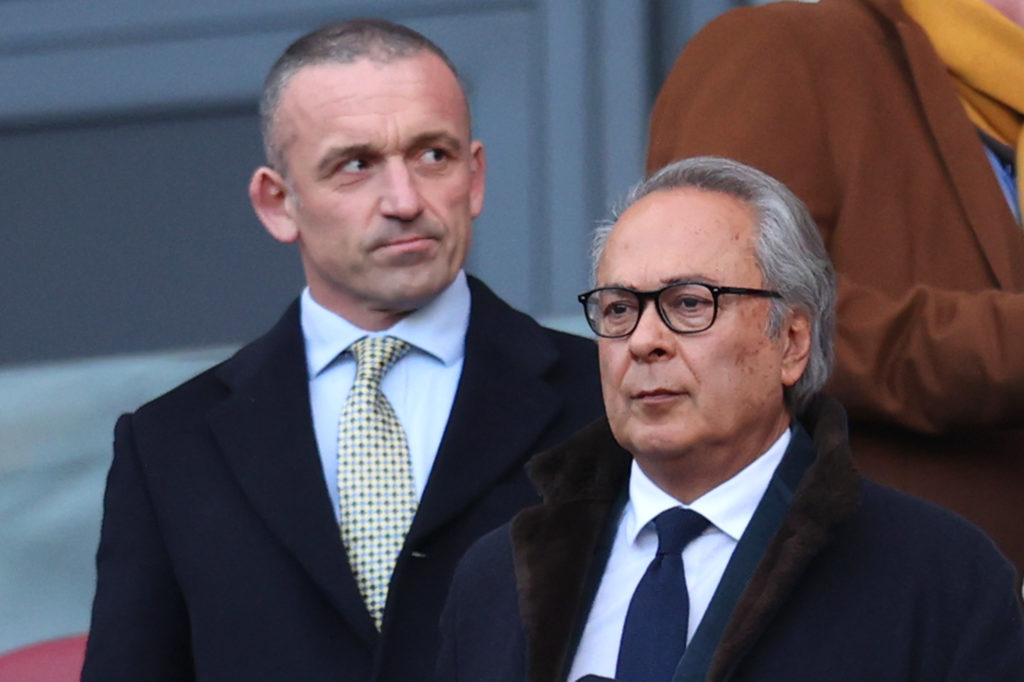 777 Partners are preparing to add Everton to their growing portfolio of football clubs, having already purchased stakes in Sevilla, Genoa, Hertha Berlin and Standard Liege.
With Moshiri set to bring his seven-year association with Everton to an end, Shearer is convinced this takeover is exactly what they need.
MORE EVERTON STORIES
'Well something desperately needs to happen if you're an Everton fan," Shearer told Gary Lineker and Micah Richards on their podcast.
"There's only so long that you can keep on surviving which is what Everton have been doing for a while now… and the ridiculous amounts of money that has been spent on bang average players, you have to think there must be some huge money that's gone missing on in terms of agents fees, transfers etc.
"For so long now Everton have no identity, no structure, no plan and they have just been surviving. So for Everton fans, a takeover of some sort can't come quick enough."
Is Shearer right to think this takeover is exactly what Everton need?
Fans will be thrilled to see the back of Moshiri after holding a number of protests against his ownership at Goodison Park last season.
Despite investing over £750 million into the club, the Toffees seem to have gone backwards on his watch and are currently preparing to battle relegation for the third consecutive year.
Everton supporters will be hoping that 777 Partners can turn things around on Merseyside, though Standard Liege fans may debate that. The Belgian supporters have already held a protest against their American investors with banners saying: 'Your Galaxy shouldn't damage out future!"
777 Partners will now have to meet all the Premier League requirements to buy the football club, which could take several months to complete.
Related Topics