Everton manager Sean Dyche has made one key change to his side's pre-match routine ahead of tonight's game against Newcastle, and it came at the request of the club's fanbase.
Since he was appointed in January, Dyche has had his squad arrive at Goodison Park by car on match days, meaning that fans have been unable to arrange coach greetings ahead of home games.
The coach greetings towards the end of last season became legendary, with blue smoke bombs and fireworks filling the air as the Goodison gang sang the Toffees to Premier League safety.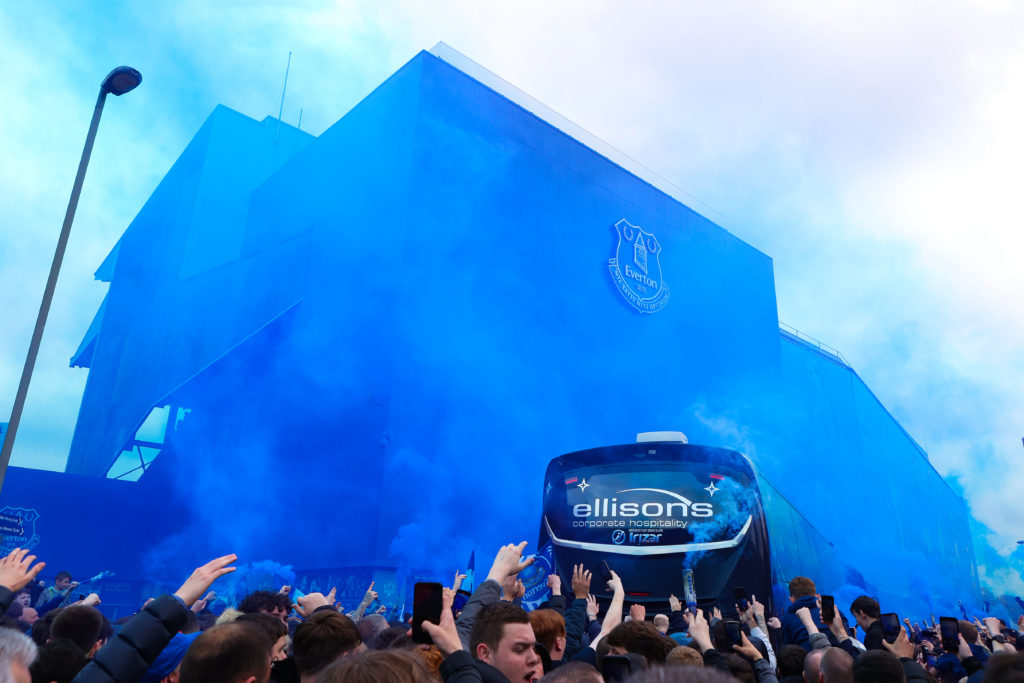 Indeed, given the precarious position Everton once again find themselves in, fans have called for a repeat of last year's efforts, and Sean Dyche has agreed to alter his pre-match routine in the hopes of harnessing the power of the club's passionate support.
Speaking at his pre-match press conference reported via Everton's official YouTube channel, Dyche said: "It was well-documented last season [how good the fans were]. A couple of the fan groups have mentioned bringing the welcome back, and I have got massive respect for them.
Purely because of what I have seen and heard from the fans, home and away since I have been here. They want to play their part and try to help make a difference."
MORE EVERTON STORIES
Dyche honouring Everton fan requests could pay dividends in PL survival fight
With just six games remaining of this season, there is a feeling of now or never at Goodison Park as Everton go into tonight's fixture against Newcastle United in the relegation zone, though a victory could lift the Blues to 16th in the table.
The visitors arrive on Merseyside in fine form following their 6-1 demolition of Spurs, while Everton earned a 0-0 draw at Selhurst Park last time out.
The Everton fans will no doubt be in fine voice this evening under the lights at Goodison Park.
Related Topics